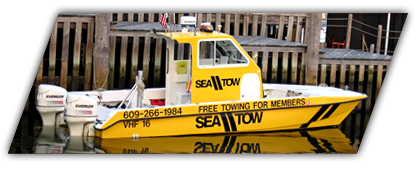 FAQs
Rhino Linings protective coating is the spray-on truck bed liner brand most asked for by name! We offer the widest selection of professionally installed spray-on truck bed liner products, including HardLine®, TuffGrip®, Rhino Extreme™, Rhino Hybrid™ and SolarMax® coatings, which offers outstanding UV protection and color that's built right into the chemistry unlike other leading brands.
We develop and control the manufacturing process of our own materials, guaranteeing consistent and durable protection with the highest quality. Plus, we offer a Nationwide Limited Lifetime Warranty that's valid at more than 850 Rhino Linings retail locations.
Generally, there should be no clearance issues with the installation of other accessories - but it's always a good idea to consult your Rhino Linings retail applicator if you have an accessory with an installation tolerance that is less than 1/4".
A professionally installed Rhino Linings® spray-on truck bed liner application typically takes about 3 hours. Check with your local retail applicator, but you can normally drop it off in the morning and pick up later that same afternoon.
Yes, Rhino Linings® protective coatings dries to the touch in just seconds; though we recommend that you wait 24 hours for heavy duty use in order to allow the bed liner material to fully cure.
Yes, one of the advantages of a Rhino Linings® spray-on bed liner over a plastic drop-in bed liner is that it maintains your truck's factory-designed drainage system. Drop-in truck bed liners often don't fit tightly enough and water and ice tend to settle under the liner, ultimately leading to rust.
Yes, if you damage your truck, your local Rhino Linings retail applicator is equipped to make seamless, professional quality repairs. Contact your local applicator for more information.
No, Rhino Linings® protective coating forms a direct bond to the surface of your truck bed, allowing efficient heat transfer (i.e. no thermo effect compared to a drop-in). In fact, it will actually "feel" cooler than the metal on your truck on a hot day!
Each Rhino Linings® retail location is independently owned and operated, and each retail applicator is free to set prices at fair market value. We recommend that you contact an applicator near you and get a quote for your specific application. The price can vary depending on the size and length of the truck bed, or the type of application.
Please use our Find a Retailer feature on this site. You can also call Rhino Linings Corporation at 1-800-422-2603 for assistance.
Yes, Rhino Linings protective coating can be sprayed in virtually any color you'd like. We can even custom pigment to match your color specifications. For maximum UV protection and long-lasting color, we recommend our SolarMax® product, which has the color built right into the chemistry. Contact your local applicator to learn more about colored truck bed liner applications.
All Rhino Linings® retail applicators offer a Nationwide Limited Lifetime Warranty that is good for as long as you own your vehicle. The warranty covers issues like peeling, blistering, flaking or bubbling of the sprayed-on truck bed liner. If you happen to move, the warranty is valid at any other 850 Rhino Linings retail locations nationwide. For more information, please contact your local retail applicator and ask about our warranty program.
Yes, the best way to position undercoating with Rhino products is to have it done during a "frame off" restoration. This would be siimilar to powder coating, where each piece is indvidually removed, coated and then reassembled. This approach ensures that there is a consistent coating without missed areas or incomplete coverage.
Rhino Linings products can be applied to virtually any properly prepared surface for durable and long-lasting protection. Grille guards and bumpers, rocker panels, fender flares, floor wells, boat decks and boat hulls are just some examples. Rhino Linings products can also be used on trailers, ATVs, tractors, watercraft and anything else that will benefit from outstanding protection and corrosion resistance.
Yes. Rhino Linings truck bed liner products have no VOCs (no possible health hazards) or CFCs (which can damage the ozone layer).
Rhino Linings® protective coating and spray-on bed liner is designed to provide permanent protection for your vehicle. A Rhino® lining performs so well, you'll surely never want or need to remove it!
Yes. Rhino Linings® spray on lining products are specifically engineered not to warp, crack, peel or split due to weather or other environmental factors. Our spray-on liners are engineered to withstand the severe cold of Alaska to the intense heat of Arizona, (temperatures between -40 degrees F and 190 degrees F). Unlike plastic drop-in liners or other spray-on liners, Rhino Linings products are formulated to withstand heavy-duty use while offering superior abrasion and corrosion resistance.