Doomsday is approaching.
Luckily you're equipped with Rhino Linings® sprayed-on protection. So when apocalyptic horsemen come knocking on your door, you'll be prepared (well, at least your truck will be) with the toughest sprayed-on truck bed liner on the market. Rhino Linings is here to safeguard you and vehicle, now and forever. We're not sure what will happen and when, but we do know one thing: protection is vital to survival.
Don't worry, we've got you covered.
From now through November, we've mapped out the essentials, from food and shelter, to warmth and protection. Select the survivalist package you'd most like to win and come back to vote often and influence the final prize. One lucky winner will receive the most requested survival item and $500 in gift cards to use toward a Rhino Linings® sprayed-on application for their vehicle.
Vote for your survival gear
Rightline Gear 4-Person SUV Tent plus a free Rhino® Liner Application
ARV: $759.95
Set up the ultimate camp using your vehicle! The Rightline Gear 4-Person SUV Tent can connect to most vehicles with a rear hatch and can also be disconnected and used as a standalone tent. Included with this waterproof tent are two gear pockets, a lantern hanging hook, glow-in-the-dark zipper pulls, and a PE bathtub floor (no ground tarp necessary), making it an ideal mobile shelter. Dimensions: 8' L x 8' W x 7.2' H.
Vote Up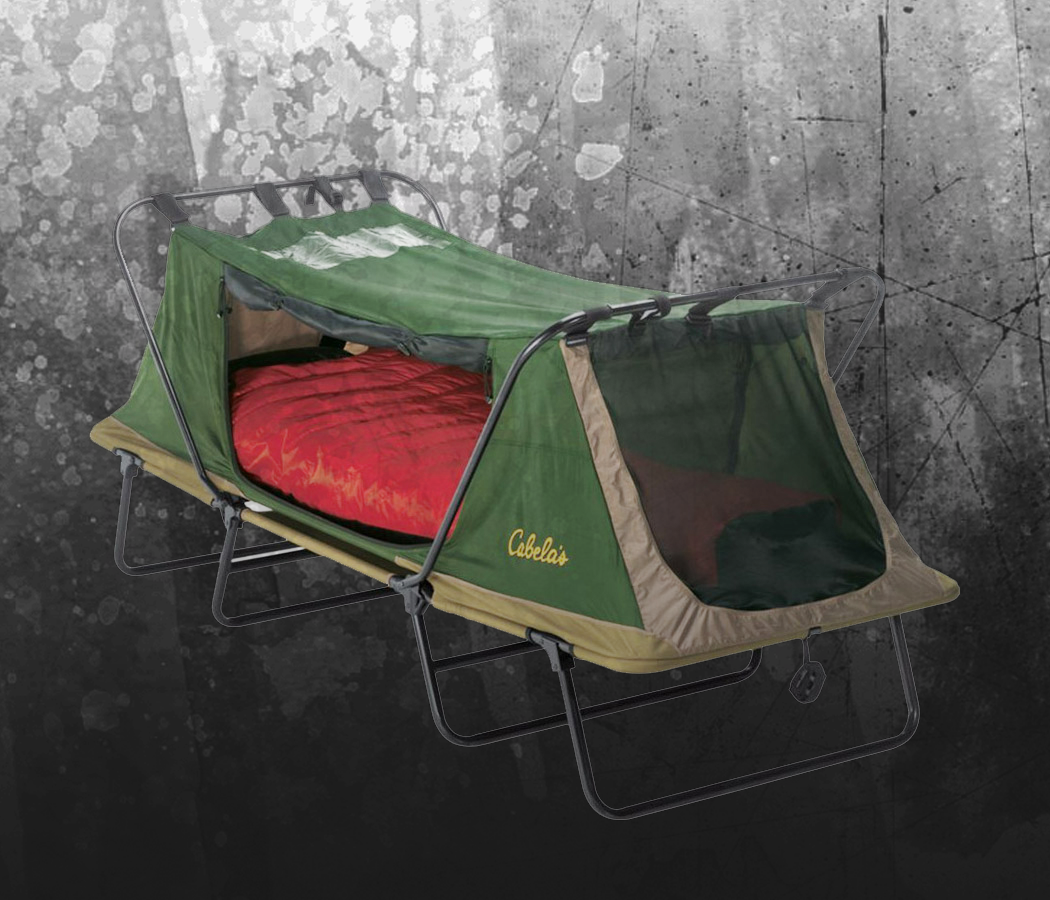 Cabela's Deluxe Tent Cot plus a free Rhino® Liner Application
ARV: $779.99
The all-in-one cot and tent is perfect for an individual portable shelter. A polyester bottom is supported by a heavy-duty, powder-coated steel frame and covered by waterproof nylon taffeta. Heavy duty zippers with glow-in- the-dark zipper pulls, a rain gutter system, fully taped seams, and full-coverage fly makes for maximum protection against the elements. The tent cot hybrid features two zipper doors, with one on the end and another on the side that converts to a pole-supported awning. Inside, doomsday survivors can comfortably lay and peer through a roof window to the starry night. Dimensions: 88" L x 56" W x 38" H
Vote Up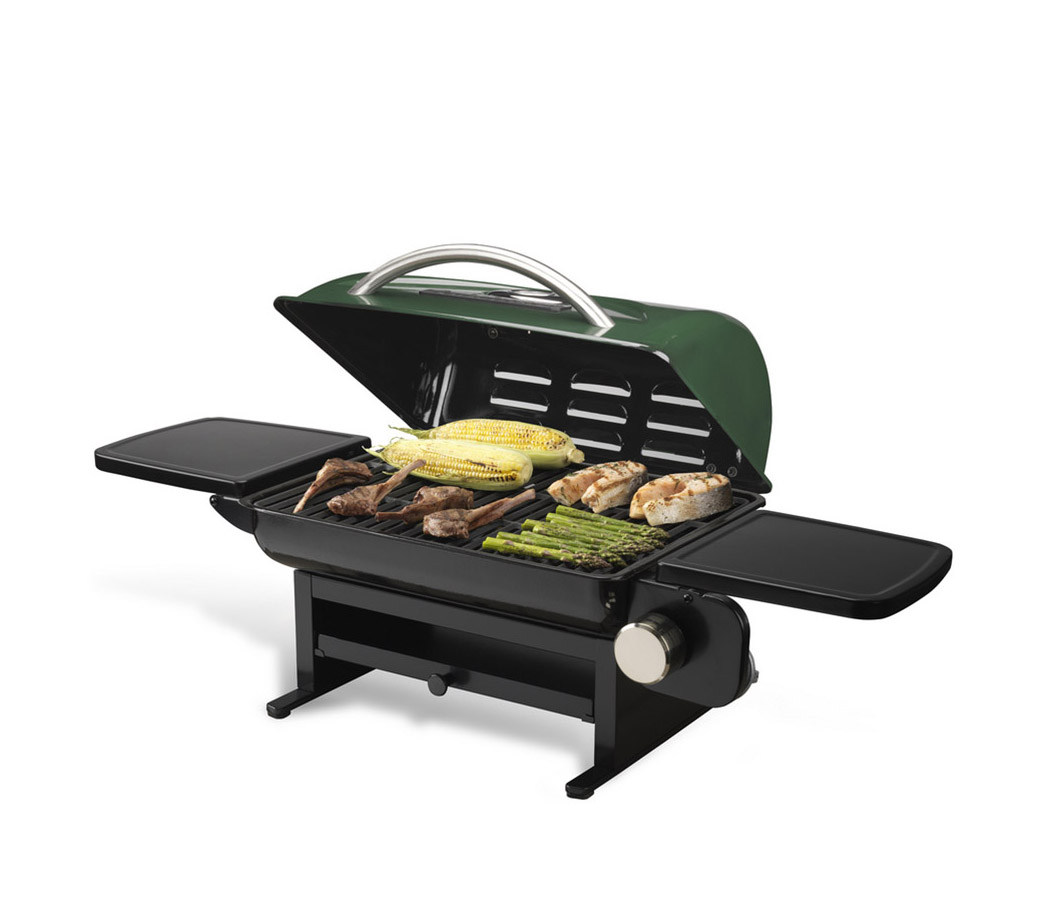 Cuisinart CGG-220 Everyday Portable Gas Grill plus a free Rhino® Liner Application
ARV: $652.94
Grill on the move — anytime, anywhere. The Cuisinart CGG-220 Everyday Portable Gas Grill has a 15,000 BTU burner with an electric ignition switch and a 240-square-inch porcelain-enamel cast-iron grill grate good for cooking anything in no time flat. This durable little gas grill also includes sturdy 10-by-10-inch side tables, precision temperature gauge, and drip tray for practical grilling, whether you're in your backyard, tailgating, or in the middle of the woods. Dimensions: 26" L x 18" W x 19" H.
Vote Up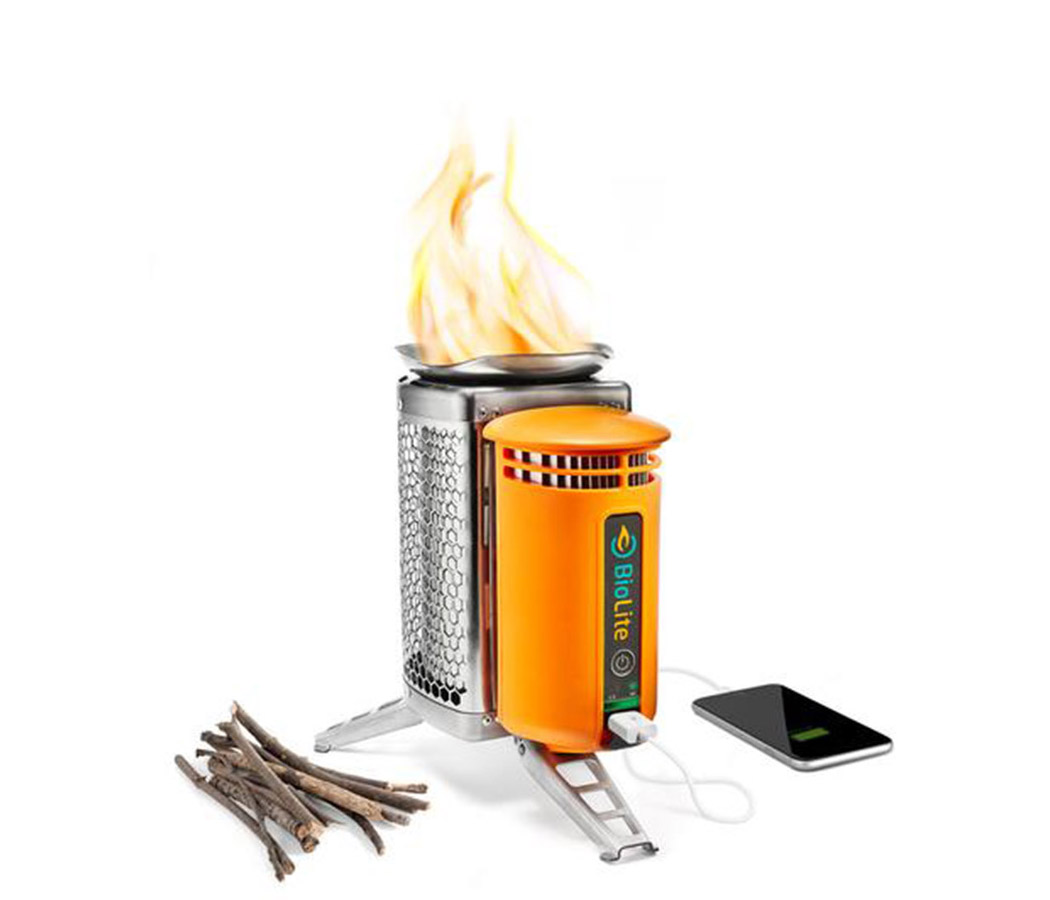 BioLite CampStove plus a free Rhino® Liner Application
ARV: $629.95
Have you ever lit a campfire that can charge your phone? The BioLite CampStove generates usable electricity for charging LED lights, mobile phones, and other personal devices via USB connection and burning wood. This portable, yet powerful, stove can create a contained campfire with the ability to cook meals and boil water in mere minutes. Setup is easy, fuel is free, and flames are par with white gas stoves. The stove features and internal fan, gas jets, protective flame barrier, 2W USB port, and comes with a USB FlexLight. Dimensions: 5" L x 5" W x 8.25" H.
Vote Up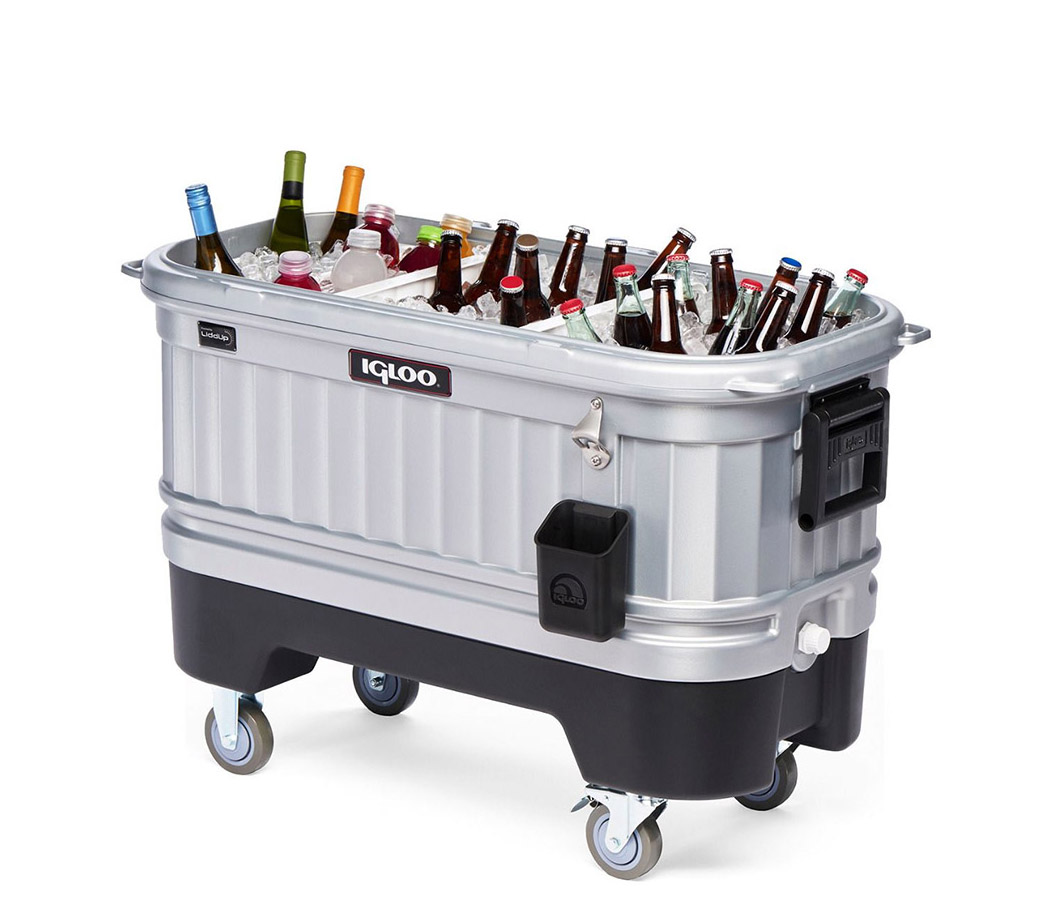 Igloo Party Bar Liddup plus a free Rhino® Liner Application
ARV: $729.99
Keep the party alive when the sun goes down. Just because it's doomsday doesn't mean you can't have fun. The Igloo Party Bar Liddup is a 125-quart lighted cooler featured a LED light system designed to illuminate your cold drinks with style. This well-insulated cooler also features a threaded drain plug, built-in bottle opener with cap catcher, comfort grip handle and built in wheel stand for easy transportation. Dimensions: 39.1" L x 21.8" W x 26.9" H.
Vote Up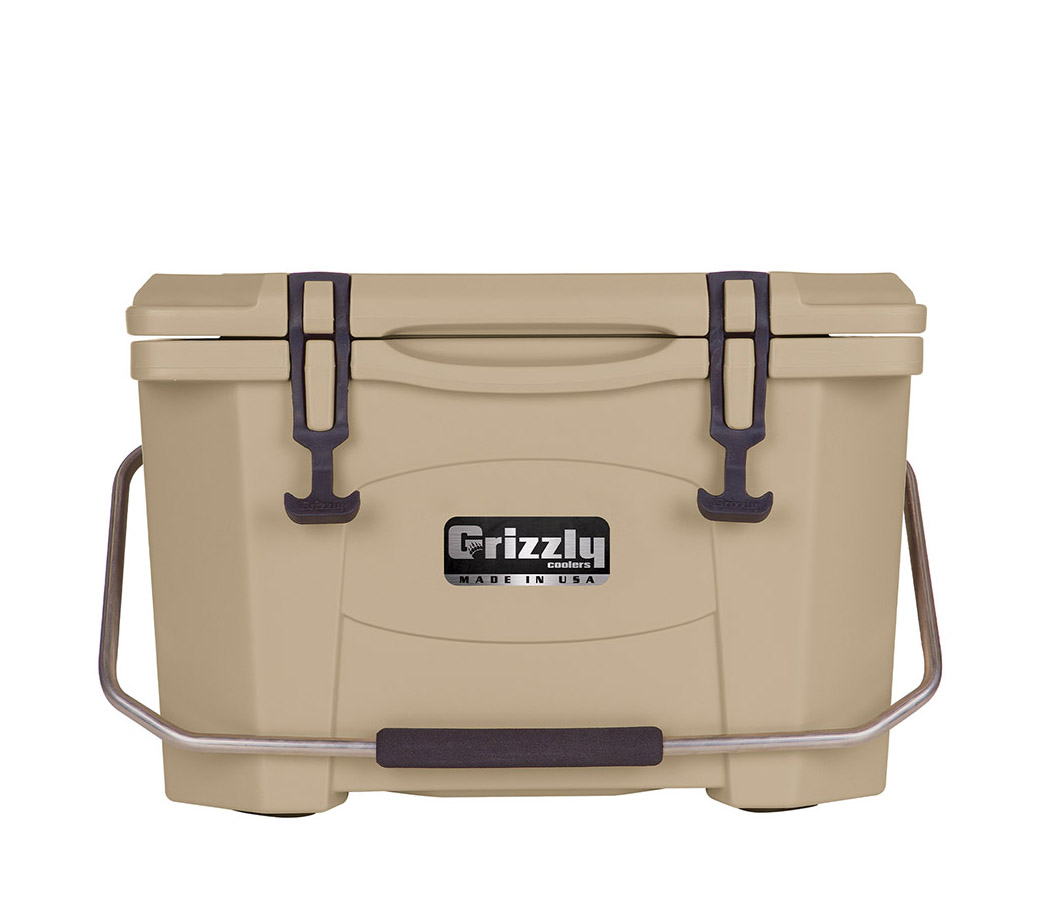 Grizzly 20 Cooler plus a free Rhino® Liner Application
ARV: $739.99
An indestructible cooler built to survive through any type of apocalypse. The Grizzly 20 Cooler is a 20-quart meant for the outdoors, especially for activities like hunting and fishing. Its roto-molded rigid shell, mold-in hinge with solid stainless steel pins, and mold-in brass insert latching system makes it last a lifetime. Best off all, it's backed by a lifetime warranty, just as long as the apocolypse doesn't get you first. Dimensions: 20" L x 14.5" W x 14.75" H.
Vote Up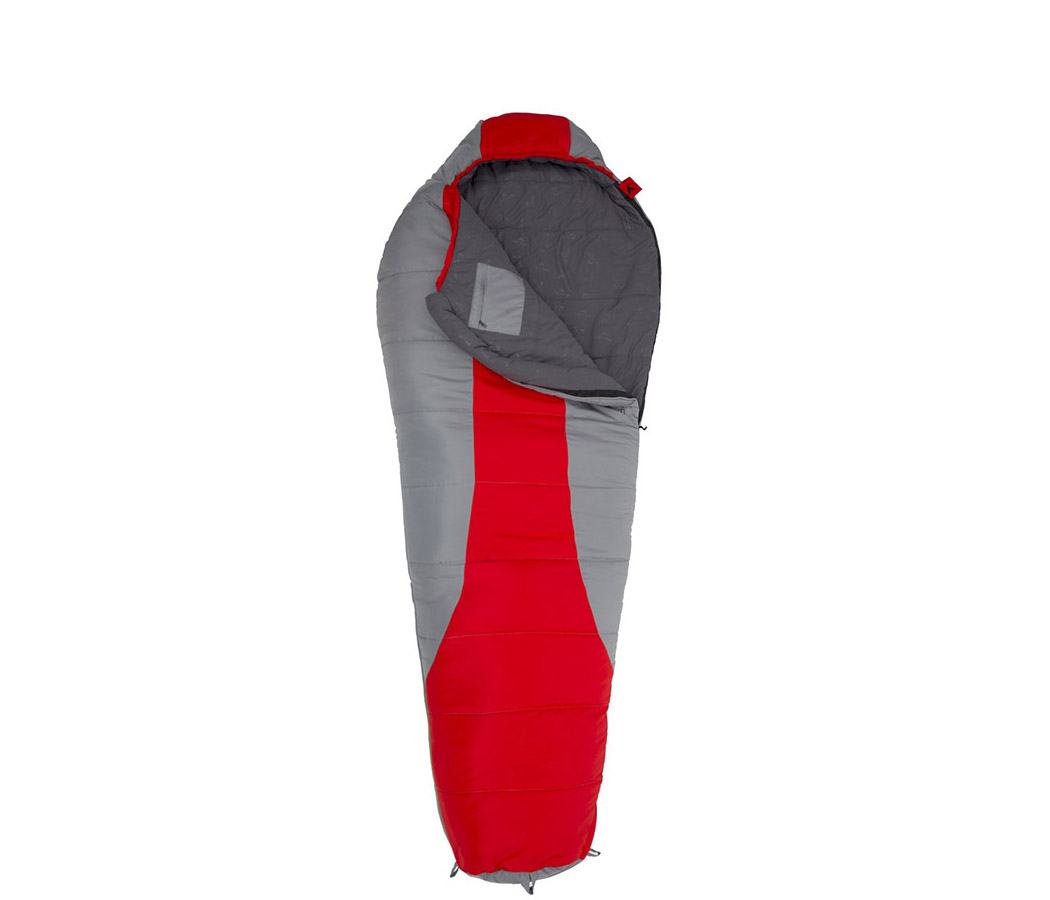 TETON Sports Tracker +5F Ultralight Sleeping Bag plus a free Rhino® Liner Application
ARV: $569.57
Sleep in warm comfort, even without a bed. With the TETON Sports Track, you can count on getting a good night's rest in harsh outdoor conditions — temperatures as low as 5°F. This durable, well-insulated sleeping bag is constructed with brushed micro-polyester lining and covered by a sturdy, water-resistant diamond ripstop shell but is still lightweight. Inside, the sleeping bag contains pocket zips for your electronics or personal items. Dimensions: Size 87" L x 34" W x 22" H.
Vote Up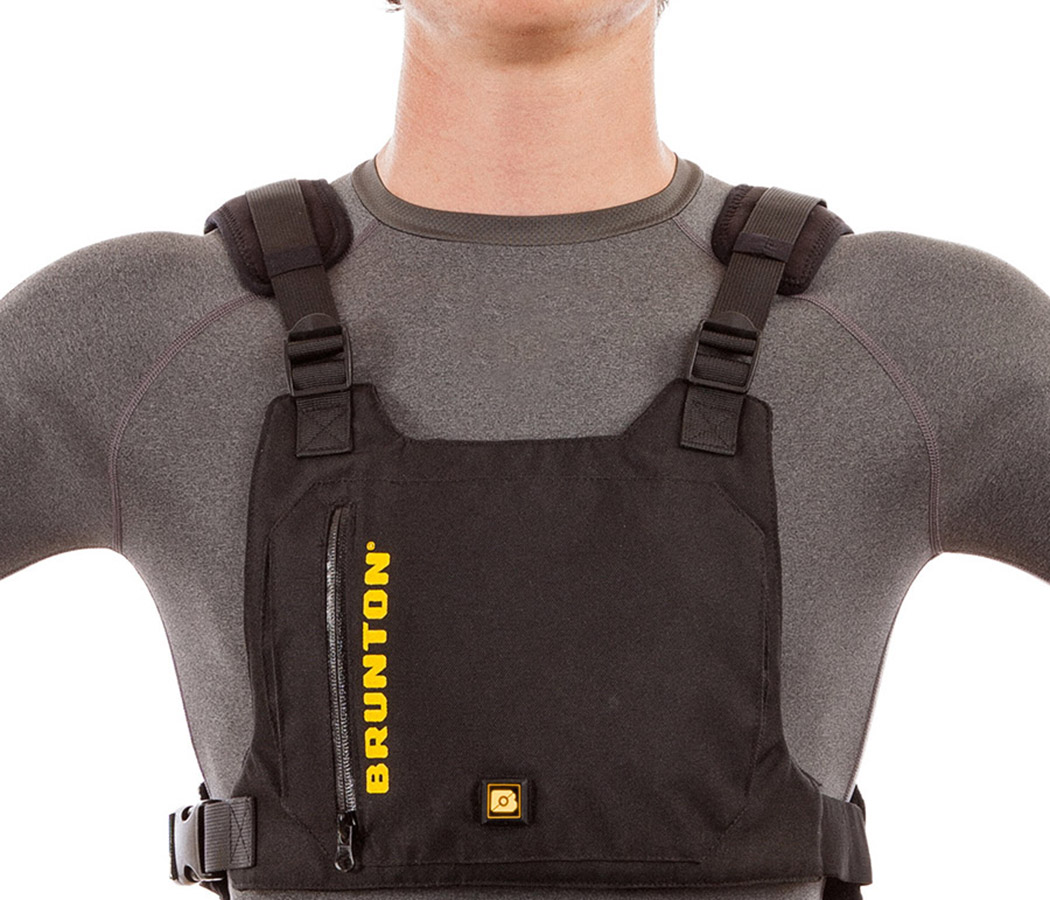 Brunton Heatsync Vital plus a free Rhino® Liner Application
ARV: $574.99
Prevent your body from freezing and turning into an ice-mummy. The Brunton Heatsync Vital is an under-the-jacket heating system designed to keep you warm in the harshest conditions. A one-size-fits all harness makes this heat vest ideal for cold and icy weather situations where movement or activity is low, or in dire situations where the user has become trapped or lost. The vest rests against a shirt or base-layer and is powered by any Brunton 5V/2.1AMP USB power bank (not included). Dimensions: 12" L x 16.5" W.
Vote Up
Register here
For your chance to win a monthly prize and $500 in Rhino Linings gift cards!